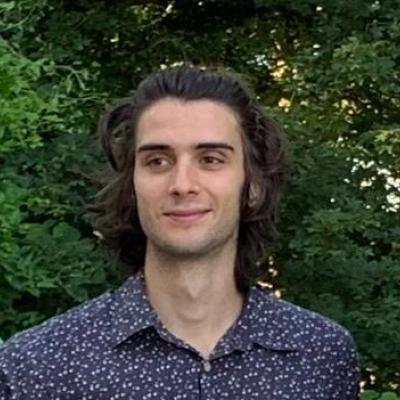 Paul Deshusses
Paul Deshusses hold a Bachelor in Political Science from the University of Geneva,  a Master in Political Science from the University of Geneva, a Master Erasmus Mundus in Bioethics from the University of Leuven, the Radboud University, The University of Padova, and a Master in International History from the Geneva Graduate Institute. Paul Deshusses is currently pursuing his PhD in International History & Politics at the Geneva Graduate Institute where he is a teaching assistant.
His research aims at providing a critical history of biosemiotics and zoosemiotics, thus casting light on the way these ambitious multi/interdisciplinary fields emerged in the 1960s. Biosemiotics is interested in the meaning of communication both between and within organisms. It postulates that the phenomenon of life itself is fundamentally grounded in semiotic processes. This research seeks to illuminate how the field adapted, reacted and interacted with and within other fields, sets of theories and political events, such as the birth of ethology, the heyday of psychoanalysis, parapsychology and sociobiology controversies, the cognitive revolution moment, environmental hermeneutics and neuroethics.
Paul Deshusses has been a lecturer at the University of Applied Science and Arts of Western Switzerland (Hes-So) and for various summer schools and conferences, among others, the World Bioethics Conference. He has been a researcher for Edgelands and is currently a scientific assistant for the Pierre du Bois Foundation.