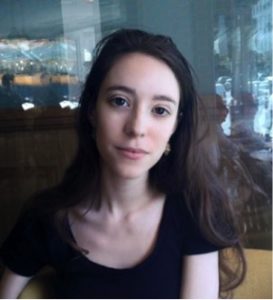 Salomé Tulane held the Pierre du Bois scholarship from 2017 to 2018.
Salomé Tulane is a French national. She completed a Bachelor's degree in European Studies at Sorbonne as well as an exchange semester at Humboldt University in 2013. She went on to work for the French Ministry of Defence and the Higher Council of Strategic Research and Training. She then pursued further studies at the London School of Economics and Political Science, obtaining a Master's degree in History of International Relations in 2016. In 2017, she began her Ph.D. in the International History Department of the Graduate Institute.
Her research explores French and US foreign policy towards the Middle East during the Obama administrations. It seeks to understand what prompted French interventionism in the region from 2011 onward and to what extent this can be connected to US attitudes and policies. Salomé's wider research interests include foreign policy analysis and the study of European affairs and terrorism.