Transatlantic Security Issues from the Cold War to the 21st Century
23 – 24 April 2009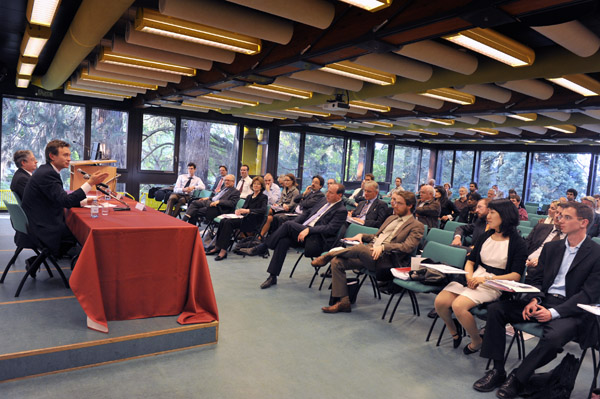 Eminent historians, political scientists and diplomats from both Europe and the United States participated and exchanged their views on «Transatlantic Security Issues from the Cold War to the 21st Century». Around 60 participants attended the conference.
The first day centred on a general overview of the successes and challenges encountered by NATO during the Cold War, from an historical perspective. After a short narrative introduction to the North Atlantic Treaty, the conference went on to develop the argument that the dominance which the US enjoyed over Europe after 1949 served to shape the current trans-Atlantic system, despite being poorly understood at the time. A series of lively debates followed during which the idea of a "strategic culture" was widely discussed. While the notion of strategic culture was seen as the softpower of European security policy, participants concluded at the same time that a transatlantic perspective of a European security identity would be incomplete in the absence of any reference to the wider Western identity. Concluding the day's session, Jean-Jacques de Dardel, Ambassador of Switzerland to NATO and Belgium, delivered a lecture on the rather provocative topic: «Is the Present Future of Transatlantic Security already History?» The main thrust of his argument was that in order to face up to the "revolutionary times" in which we live, NATO needs to strengthen its partnerships with other international organisations and non-member countries.
Day two of the meeting looked at transatlantic issues from the perspective of two main topics: the security of EU borders and the institutional overlap between the EU and NATO. Proceedings began with a discussion of the deep paradox between current EU border management and its core values such as citizens' rights and the rule of law. The conference then discussed claims that the EU tends to focus on external security as part of efforts to increase European credibility with the US. Next, the conference examined institutional competition between NATO and the EU and highlighted the limits of effective multilateralism. Finally, the potential impact of the new American administration on transatlantic security was considered.
By Seung-hoon Heo
Read the abstracts of contributions
Read an article by Prof. Jussi Hanhimäki from the Graduate Institute
The conference resulted in following publication.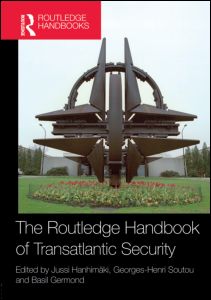 by Jussi Hanhimäki, Georges-Henri Soutou, and Basil Germond (Editors)
London: Routledge, 2010