Modernizing Landscapes: New Histories of Development and the Environment between Europe and the World
22 October 2021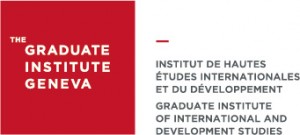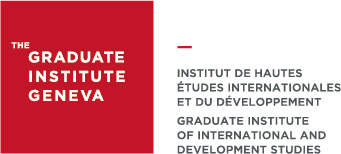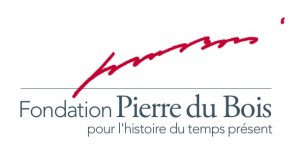 The first Annual Pierre du Bois Doctoral Workshop, organized by the Graduate Institute in partnership with the Pierre du Bois Foundation, took place at Maison de la Paix on 22 October 2021 on the topic of "Modernizing Landscapes: New Histories of Development and the Environment between Europe and the World". PhD organizers of the workshop were Mona Bieling, Ahmad Fahoum, Simon Lobach, and Michele Sollai. The workshop consisted of presentations by doctoral students and feedback from the three invited experts Antoine Acker, Emily Brownell and Helen Curry. In addition, the workshop included a session on career development and a roundtable on the History of Development and the Environment.
Workshop Introduction
Over the last few decades, history-writing has increasingly integrated the non-human factor as a driving force of events. Historical events are recognized to be importantly shaped by long-term biological, climatological and geological developments. From Braudel's longue durée, to Chakrabarty's climate-induced crisis of civilization, non-human systems in contemporary history-writing are more than a background for human actors. Environmental components, such as landscapes, animals and pathogens are increasingly taking the centre stage as full-fledged historical subjects.
Landscapes ranging from tropical forests to deserts have existed in symbiotic relationships with their inhabitants since long before colonisation. In fact, local ways of life, agricultural practices, and other uses of the environment, were often more productive in the long run than was perceived by incoming colonial powers. These landscapes developed their own histories and dynamics before and beyond the interaction with colonial rule and related modernising interventions.
This workshop follows one crucial issue in this historiography: the relationship between landscapes and human agency under the influence of European colonialist expansion. Historians now contend that landscapes are not just mirrors of ideologies, but also shape the way in which ideologies and policies are configured and carried out. More specifically, this workshop analyses the human-landscape nexus within the historical context of colonial modernization narratives and development practices.
The workshop assembles historical case studies from different parts of the world to examine such complex attempts at rationalizing the organization of landscapes. In doing so, it brings together different historiographical fields and geographical focuses to move forward the ongoing debate on the historical relationship between human and non-human actors.
You will find below a summary of the workshop:
Report - Pierre du Bois Workshop 2021

FINAL_programme_doctoral_workshop_PdB_2021

Participants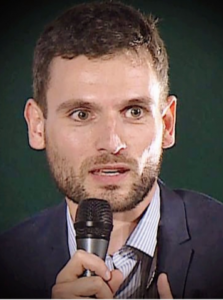 Antoine Acker is the leader of the SNSF Eccellenza professorial project "AnthropoSouth: Latin American Oil Revolutions in the Development Century" at the Graduate Institute and a specialist in global environmental history. Before coming to Geneva he was a lecturer at the University of Zurich (2017-2021) and had research and teaching positions as well as fellowships in nine universities worldwide.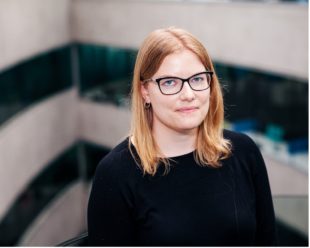 Mona Bieling is a PhD student of International History at the Graduate Institute Geneva. She is mainly interested in the intersections between colonialism and the environment. Her PhD research examines the impact of landscape changes on the Jewish, Arab, and British communities in Mandate Palestine (1917-1948). Besides her PhD, Mona is Teaching Assistant at the International History Department. Previously, she worked as Research Assistant for the SNSF-funded project "The Myth of Homogeneity. Minority protection and assimilation in Western Europe, 1919-1939".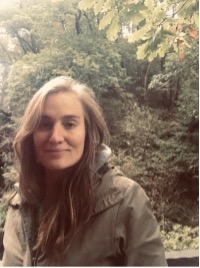 Emily Brownell is a Lecturer in Environmental History at the University of Edinburgh. Previously, she was an Associate Professor of History at the University of Northern Colorado. Her research interests include environmental history, African history, urban history, and science and technology studies. Her book Gone to Ground (2020) explores the history of environment and infrastructure in Dar es Salaam, Tanzania in the 1970s and 1980s.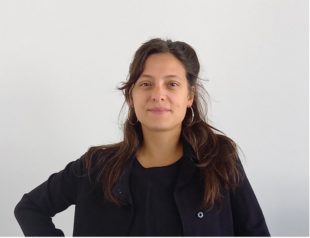 Nathalia Capellini is an environmental historian working on energy politics and infrastructures in Latin America, environmental conflict and international circulations of expert knowledge. She is currently a postdoctoral researcher at the IHEID in the Project Anthroposouth. She holds a PhD in History at the Université Paris Saclay -UVSQ, with research on the history of dam construction in the Amazon during the Brazilian military dictatorship (1964-1985).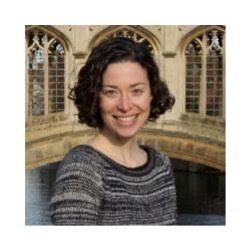 Helen Anne Curry is a University Senior Lecturer in the history of science and technology at the Department of History and Philosophy of Science, University of Cambridge. She is the leader of the Wellcome Trust-funded project "From Collection to Cultivation: Historical Perspectives on Crop diversity and Food Security".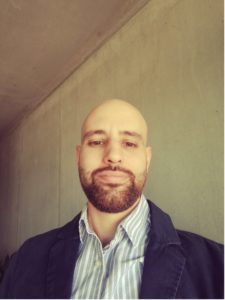 Ahmad Fahoum is a PhD candidate in International History and Politics at the Graduate Institute, Geneva. His dissertation, titled "Cycles of Water, Life and Death: Histories of Water Management and Sanitation in Palestine under British Rule, 1917-1948" supervised by Prof. Davide Rodogno, focuses on the politics behind water management schemes and projects in the name of development, while also being tools for social engineering of the land. His research looks at water management projects in different fields including public health, agriculture, and landscape and environment. He works as Prof. Rodogno's Research Assistant in the SNF-funded project titled "Rockefeller Fellows as Heralds of Globalization, 1920s-1970s", a propographic research focusing on the trajectories of the Rockefeller fellows. He is fluent in Arabic, English and Hebrew and can read in French, Modern and Ottoman Turkish.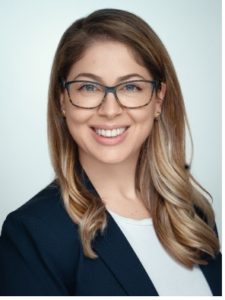 Efrat Gilad is a Postdoctoral Fellow at the Institute for Jewish Studies at the University of Bern where she conducts research and teaches courses related to Jewish history and Environmental History. Her work concerns social and cultural histories of food, consumption, and the environment, especially the intertwined histories of food and animals in urban colonial and settler-colonial settings. Efrat Gilad completed her PhD in International History at The Graduate Institute, Geneva in 2021, where her doctoral project was funded by the Swiss National Science Foundation's Doc.CH grant. She is currently working on a book manuscript – Meat in the Heat – on the history of meat production and consumption in British Mandate Palestine.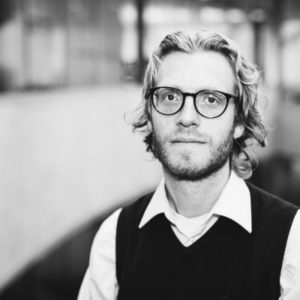 Simon Lobach work specializes on the environmental history of Latin America and the Caribbean, particularly the position of traditional people in expanding extraction activities in the Caribbean Amazon. Simon has a broad academic background in History, Latin American Studies and International Affairs, and several years of professional experience in international environmental cooperation. Having lived and worked in the Netherlands, Switzerland and Brazil, Simon is fully fluent in English, Spanish, Portuguese, French and Dutch.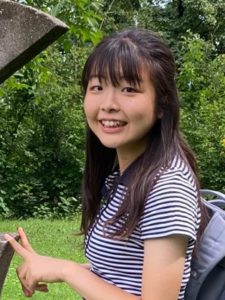 Moe Omiya is an academic assistant and PhD candidate at the University of Zurich, Switzerland, at the Department of History, focusing on global history of architecture from late 19th to early 20th century. Raised in Tokyo and Berlin, she spent one semester at the Bauhaus-University Weimar during her undergraduate years at the University of Tokyo, Cultural Representation Course, where she graduated with a dissertation on Bauhaus movements, focusing on the "Haus am Horn". She went on to the University of Oxford, UK, where she received her master's degree in History of Art and Visual Culture with a dissertation about an architectural work in London called ISOKON Flats. Her current academic interest includes global history of architecture, especially the transfer process of knowledge, principles, and technique, with a focus on "spaces in-between where German and Japanese architecture met from 1890s to 1930s".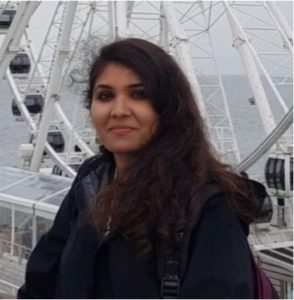 Amal Shahidis a PhD Candidate at the Department of International History, Graduate Institute of International and Development Studies, Geneva. For the academic year 2020-2021, she is a Visiting scholar at the Department of History, Dartmouth College, and Faculty of History, University of Cambridge, supported by the Swiss National Science Foundation Doc.mobility grant. Previously, she was an exchange student at Yale University, and a Teaching Assistant for the Department of Interdisciplinary Masters. Her research interests include History of Imperialism and Development, Labour Studies, Sociology of Race and Caste, and Political Economy.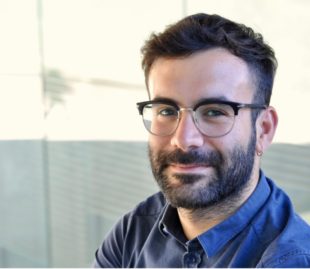 Michele Sollai is a PhD candidate in International History at the Graduate Institute of International and Development Studies, Geneva. He is currently finalizing his dissertation on the history of agrarian development and modernization in Ethiopia from the Italian occupation to the post-WWII years, titled "The Thin Green Line: Farmers, Experts, and the Practice of Agrarian Development in Ethiopia (1930s-1950s)".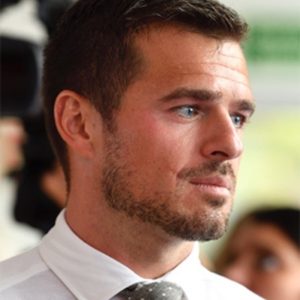 Joshua Thew is a PhD candidate in International History at the Graduate Institute of International and Development Studies, Geneva. His research focuses on how American attitudes and ideas about race, ethnicity, and religion influenced and determined rural education and development practices in the Middle East, in the 20th century. His broader research interests reside in the fields of community organization, agriculture – and particularly agrarian outreach – health, and recreation as vehicles for knowledge exchange.