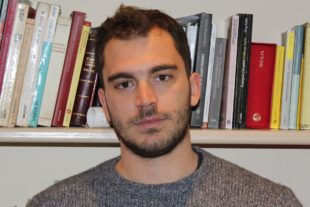 Giuliano Fleri held the Pierre du Bois Scholarship from 2017 to 2018.
Giuliano, born in Messina (Italy) in 1991, graduated at the University of Catania with a bachelor in Philosophy in 2013, and a Master in Philosophical Sciences, both of them obtained summa cum laude. In 2012 Giuliano was awarded an Erasmus Scholarship and spent one year at the University Blaise Pascal of Clermont Ferrand.
In 2017, Giuliano was accepted at the IHEID of Geneva to begin his doctoral studies at the International History Department with a Research Proposal on the history of migration in the Mediterranean. His research focuses on the Twentieth century transnational connections between North Africa and Italy and, in particular on the interactions between migrations and socio-economic bonds in the Channel of Sicily. Giuliano's area of interests includes migration history, Mediterranean history, and maritime history.