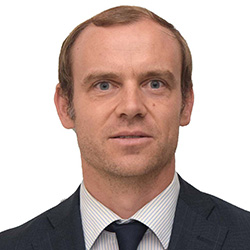 Johannes Schneider
Johannes holds a MA in contemporary history and art history from the University of Lausanne, DEA at IHEID Geneva with a research on Swiss foreign policy in the Middle East. Johannes' main research interests focus on Swiss foreign (economic) policy. After completing his studies, Johannes worked at the Swiss Delegation to the OECD in Paris and later for the Federal Department of Foreign Affairs in Bern. He is currently in charge of CSR-issues at the Swiss State Secretariat for Economic Affairs.
Selected publications
"The 'Cuba of the West?' France's Cold War in Zaire, 19771978." Journal of Cold War Studies. Forthcoming
« Les bons offices et leurs retombées. La Suisse, puissance protectrice de l'Italie, 1940–1949 », Traverse, Zeitschrift für Geschichte – Revue d'histoire, 3/2007, pp. 131-147.
« Un moyen précieux de maintenir de bonnes liaisons »: la Suisse, puissance protectrice de l'Italie pendant une décennie tourmentée (1940–1949), Revue relations internationales, 144, 2010.