Le Prix Pierre du Bois a été décerné le 16 septembre 2016 au Dr Emmanuel Dalle Mulle pour sa thèse intitulée "The Nationalism of the Rich: Discourses and Strategies of Separatist Parties in Catalonia, Flanders, Scotland and Padania."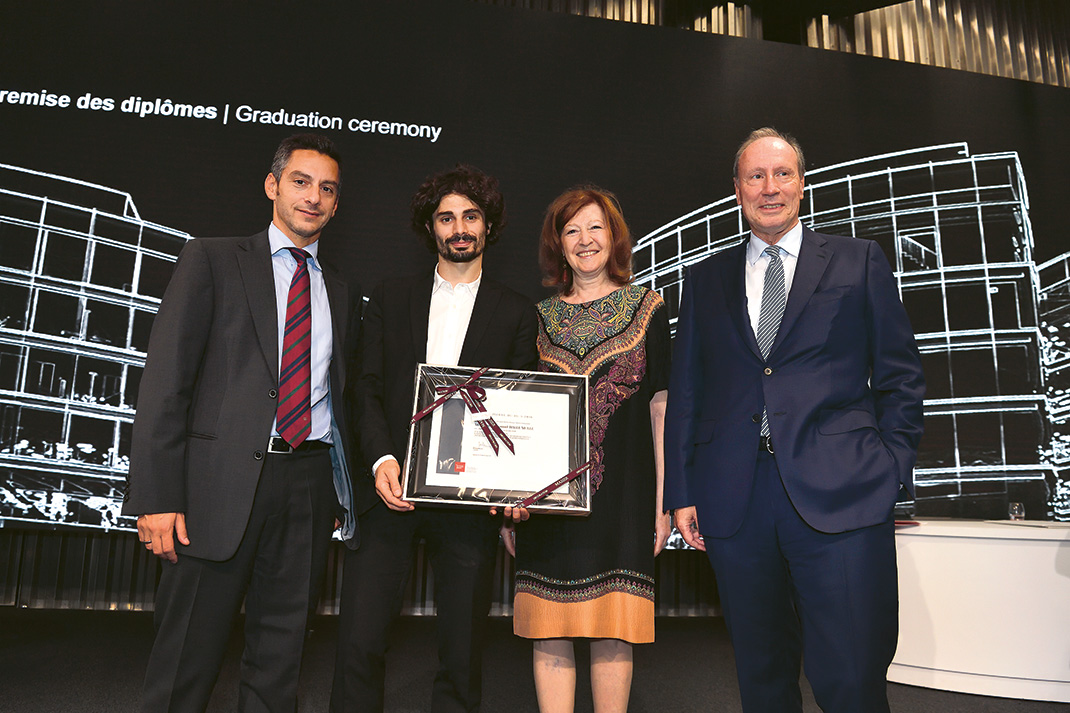 La thèse examine le "nationalisme des riches", c'est-à-dire un type de discours nationaliste qui vise à mettre fin à l'exploitation d'une "nation riche" par des régions plus pauvres et/ou par des structures d'état inefficientes. Elle consiste en une étude comparative du discours de cinq partis séparatistes d'Europe occidentale. Elle a pour objectif de: démontrer que le nationalisme des riches est une nouveauté dans l'histoire du nationalisme; examiner comment il a été formulé par les partis analysés; identifier quels facteurs ont favorisé son développement et son succès. L'étude se base sur une méthode des "systèmes les plus différents" selon laquelle le nationalisme des riches serait la principale variable partagée par tous les cas d'étude. En décortiquant le discours de ces partis, la thèse cherche donc à trouver des facteurs explicatifs communs. Elle identifie trois stratégies rhétoriques principales: un argumentaire instrumental en faveur de l'indépendance, une approche gradualiste à la sécession et une explication du développement socio-économique basée sur un déterminisme culturel. Dans la longue durée, elle souligne le rôle joué par la création des formes substantielles de redistribution automatique et les circonstances économiques exceptionnelles deleur mise en place, qui en ont considérablement réduit les coûts politiques. Le nationalisme des riches serait donc la conséquence de la fin des Trente Glorieuses, même si elle se limite à la présence d'une fracture nationale sub-étatique coïncidant avec des déséquilibres majeurs entre les performances économiques de différentes zones du même pays et avec des cas importants defaillite des politiques publiques.
Le travail du Dr. Emmanuel Dalle Mulle a abouti à la publication du livre The Nationalism of the Rich, Discourses and Strategies of Separatist Parties in Catalonia, Flanders, Northern Italy and Scotland. Vous pouvez voir le CV de Dr. Emmanuel Dalle Mulle en cliquant ici.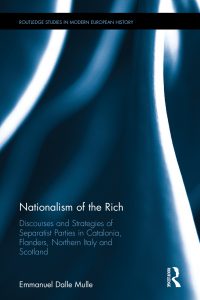 Le Prix Pierre du Bois récompense la meilleure thèse de doctorat en histoire du temps présent soutenue dans l'Unité d'Histoire internationale de l'Institut de hautes études internationales et du développement à Genève au cours de l'année écoulée. Il est doté d'une valeur de 5000 CHF.