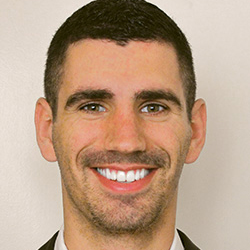 Felix Christoph Ohnmacht
Felix Ohnmacht obtained his PhD from the Graduate Institute, Geneva, with the highest honours for both the dissertation and the defence (summa cum laude avec félicitations du jury). His research focuses on science and medicine and the social contexts in which norms of science, medicine, and knowledge were and are produced. He has also researched on issues of big data, related to his previous research as well as to health and medicine.
In 2015-16, Felix was awarded a Swiss National Science Foundation (SNSF) Fellowship. He was a visiting researcher at Princeton University and the Max Planck Society.
His wider research interests lie in the fields of sociology, health and medicine, people and markets, anthropology, and big data as imbricated in these fields. Felix has co-taught over 15 courses at the Graduate Institute and was a visiting instructor and mentor at Smith College. He also holds a M.A. from the Graduate Institute and a B.A. in International Relations from the University of Wales, Swansea.