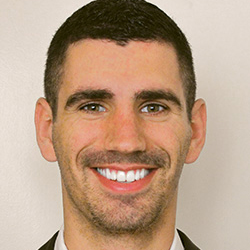 Felix Christoph Ohnmacht
Felix Ohnmacht is a historian of science and medicine who obtained his PhD from the Graduate Institute, Geneva, with the highest honours for both the dissertation and the defence (summa cum laude avec félicitations du jury). In 2015-16, Felix was awarded a Swiss National Science Foundation (SNSF) Fellowship. He was a fellow at Princeton University and the Max Planck Society.
Felix is currently the Manager of two high impact academic journals, Frontiers in Big Data and Frontiers in Artificial Intelligence. Together with GARDP's Director of Business & Strategy Jean-Pierre Paccaud and Prof D. Rodogno (IHEID), Felix also co-leads a research team in developing key AMR business and content insights. Based on this, the trio co-teaches an Executive Education workshop at the Graduate Institute on Health, Advocacy, and International Affairs.
In 2017, Felix won the Pierre du Bois Prize, awarded annually by the International History Department of the Graduate Institute, Geneva, for the best doctoral thesis in International History defended at the Graduate Institute.