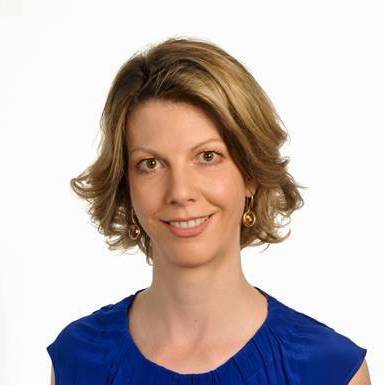 Aurélie Élisa Gfeller
Titulaire d'une licence ès lettres de l'Université de Lausanne (2000), d'un mastère en relation internationales de l'Université de Stanford (2001) et d'un doctorat en histoire de l'Université de Princeton (2008), Aurélie a été chercheuse invitée au sein du Département d'histoire internationale de l'Institut de Hautes Etudes Internationales et du Développement à Genève. Ses domaines de spécialisation comprennent les relations internationales, notamment transatlantiques, la construction européenne, l'histoire culturelle et le patrimoine mondial.
Selected Publications
Monographs
Building a European Identity: France, the United States, and the Oil Shock, 1973–74, New York, Berghahn Books, 2012.
Reviewed by Michael H. Creswell for H-France
Reviewed by Christopher R. W. Dietrich for H-Diplo
Reviewed by Ine Megens for Diplomacy & Statecraft
Reviewed by Fiona Venn for The American Historical Review
Reviewed by Gérard Bossuat for perspectivia.net
Peer-Reviewed Journal Articles
"The Authenticity of Heritage: Global Norm-Making at the Crossroads of Cultures." American Historical Review 122, 3 (2017): 758-791.
"Scaling the Local: Canada's Rideau Canal and Shifting World Heritage Norms," Journal of World History 26, no. 3 (2016): 491-520. With Jaci Eisenberg.
Winner of the Swiss Network for International Studies (SNIS) International Geneva Award 2015.
"Anthropologizing and Indigenizing Heritage: The Origins of the UNESCO Global Strategy for a Representative, Balanced and Credible World Heritage List," Journal of Social Archaeology 15, no. 3 (2015): 366-386.
"Champion of Human Rights: The European Parliament and the Helsinki Process," Journal of Contemporary History 49, no. 2 (2014): 390-409.
"Negotiating the Meaning of Global Heritage: 'Cultural Landscapes' in the UNESCO World Heritage Convention, 1972–1992," Journal of Global History 8, no. 3 (2013): 483-503.
"Réinventer l'institution parlementaire européenne : Simone Veil et les premiers élus au suffrage universel direct," Cultures & Conflits, no. 85/86 (2012): 81-98.
"Introduction: Democratizing Europe, Reaching out to the Citizen?" Journal of European Integration History 17, no. 1 (2011): 5-12 (with Wilfried Loth and Matthias Schulz).
"Une militante du parlementarisme européen : Simone Veil," Journal of European Integration History, 17, no. 1 (2011): 61-72.
"A European Voice in the Arab World? France, the Superpowers and the Middle East, 1970–1974," Cold War History 11, no. 4 (2011): 659-676. Reviewed by David Styan for H-Diplo
"Imagining European Identity: French Elites and the American Challenge in the Pompidou-Nixon Era," Contemporary European History 19, no. 2 (2010): 133-49. Reviewed by Michael Sutton for H-Diplo
Book Chapters
"UNESCO and the Shaping of Global Heritage." In A History of UNESCO: Global Actions and Impacts, edited by Poul Duedahl. 279-299. Basingstoke, UK: Palgrave Macmillan 2016. With Jaci Eisenberg.
"Preserving Cultural Heritage across the Iron Curtain: The International Council on Monuments and Sites from Venice to Warsaw, 1964–1978." In Geteilt – Vereint! Denkmalpflege in Mitteleuropa Zur Zeit Des Eisernen Vorhangs Und Heute, edited by Ursula Schädler-Saub and Angela Weyer. Schriften des Hornemann Instituts / ICOMOS – Hefte des Deutschen Nationalkommitees, 115-21. Petersberg: Michael Imhof Verlag, 2015.
Working Papers
"Culture at the Crossroad of International Politics: UNESCO, World Heritage, and the Holy Land." In Papiers d'actualité / Current Affairs in Perspective: Fondation Pierre du Bois no. 3 (2013): 1-11.
.