| | | |
| --- | --- | --- |
| Francesca Piana | | |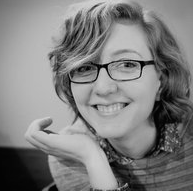 Italy
This e-mail address is being protected from spambots. You need JavaScript enabled to view it
Francesca Piana is a historian of European and international history, currently the Journal of Women's History postdoctoral fellow in women's and gender history in the History Department at Binghamton University. Her teaching and research interests include the history of international organizations, transnational movements and NGOs, humanitarian aid, and the missions, prisoners of war, refugees, women, and gender in the modern period.
She is completing her first book, "Europe under Threat: International Humanitarianism, Prisoners of War, and Refugees, 1918-1930," where she provides a history of the complex international categorization of refugees in the aftermath of WWI. Francesca is also conducting research for her second book, tentatively entitled "'Parallel Lives': Women, Imperialism, and Humanitarianism, 1880-1950."
She published several articles on the history of humanitarian activities and the refugees' emergencies in the interwar period. Her work appeared in journals such as Relations Internationales and Contemporary European History, as well as in edited volumes by Cambridge University Press, Routledge, Peter Lang, and Berghahn Books.
Selected publications:
"The Dangers of 'Going Native': George Montandon and the International Committee of the Red Cross, 1919-1922," Contemporary European History 25, Special Issue 02, May 2016, 253-274.
"Photography, Cinema, and the Quest for Influence: the International Committee of the Red Cross in the Wake of the First World War," eds. Heide Fehrenbach and Davide Rodogno, Humanitarian Photography: A History. Series on "Human Rights in History" (New York: Cambridge University Press, 2015): 140-164.
"International Humanitarian Associations in Poland 1918-1923," with Davide Rodogno and Shaloma Gauthier, Shaping the Transnational Sphere: the Transnational Networks of Experts (1840-1930), eds. Bernard Struck, Jakob Vogel, and Davide Rodogno (New York: Berghahn Books, 2014): 259-278.
"Two Eras of Refugee Policy. The Legacies of the League of Nations in the 1940s," Ideas and Identities. A Festschrift for Andre Liebich, eds. Jaci Eisenberg and Davide Rodogno (Bern: Peter Lang, 2014): 83-101.
"L'humanitaire d'après-guerre: prisonniers de guerre et réfugiés russes dans la politique du Comité international de la Croix-Rouge et de la Société des Nations", Relations internationales , 2012/3 n° 151, 63-75.
"What Does Transnational History Tell Us About a World with International Organizations? The Historians' Point of View", with Davide Rodogno and Shaloma Gauthier, Routledge Handbook of International Organizations, Routledge, London, 2013, 94-105.
"Humanitaire et politique, in medias res: le typhus en Pologne et l'Organisation Internationale d'Hygiène (1919-1923)," Relations internationales 138, no. 2 (2009): 23-38.
Last Updated on Tuesday, 14 February 2017 17:01