| | | |
| --- | --- | --- |
| Celine Germond-Duret | | |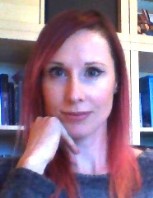 France
Celine is a social scientist with an interdisciplinary background in international relations and political science. She obtained her PhD from the Graduate Institute of International and Development Studies, Geneva. Presently a Senior Lecturer in Human Geography at Liverpool John Moores University, she previously conducted research at the Centre for Sustainable Development, University of Central Lancashire, UK, worked on the interdisciplinary research project NCCR-Climate with fellow political scientists, economists and lawyers from the University of Geneva, and acted as academic coordinator of the Certificate of Advanced Studies in Environmental Diplomacy (University of Geneva and UNEP).
Her interests include: discourse analysis and political ecology, sustainable development, Indigenous peoples, Climate politics, cultural globalisation, the human geography of the marine environment and the blue growth narrative.
Publications
Germond, B. and Germond-Duret, C. (2016), "Ocean Governance and Maritime Security in a Placeful Environment: The Case of the European Union", Marine Policy, 66, 124-131.
Germond-Duret, C. (2016), "Tradition and Modernity: An Obsolete Dichotomy? Reflection on Binary Thinking and Indigenous Peoples", Third World Quarterly, 37 (9), 1537-1558.
Germond-Duret, C. (2014), "Extractive Industries and the Social Dimension of Sustainable Development: Reflection on the Chad-Cameroon Pipeline", Sustainable Development, 22(4), pp.231-242.
Germond-Duret, C. (2012), "From Avatar to Reality: Development, Environment and the Representation of Cameroonian Pygmies", International Journal on Minority and Group Rights, 19(2), pp.129-151.
Germond-Duret, C., Goulding, J., Pour-Rahimian, F., Akintoye, A. (eds.) (2011), Revisiting the Socio-Political and Technological Dimensions of Climate Change, Proceedings of the UCLan 2011 Climate Change Conference. 266p. ISBN 978-1901922790.
Germond-Duret, C. (2011), Banque Mondiale, Peuples Autochtones et Normalisation, Karthala, Paris, Forthcoming.
Germond-Duret, C. (2011), Interventions de développement et répercussions conflictuelles: l'oléoduc Tchad Cameroun et ses impacts sur des populations pygmées, in Klinger, M. and Schehr, S. (eds), Lectures du Conflit, Neotheque, Strasbourg, pp.33-52.
Germond-Duret, C., Germond, B. (2009), Development Interventions and Military Humanitarian Interventions: Similarities in the Rhetoric, Practice and Effects, in A. Sabitha (ed.), Redressing Injustice: Reparations, Amicus Book, ICFAI University Press, Hyderabad, 2009, pp.46-82.
Germond-Duret, C. (2007), Development Interventions and Indigenous Peoples: The Power of Destabilization, Indigenous Policy Journal, Vol.XVIII, No.1, Spring 2007.
Germond-Duret, C. (2007), Transparence et participation comme clés du développement durable? Réflexion à partir de projets hydroélectriques de la Banque mondiale, Cahiers PRELUDES, No.11, pp.15-28.
Bürgenmeier, B., Baranzini, A., Ferrier, C., Germond-Duret, C., Ingold, K., Perret, S., Rafaj, P., Kypreos, S., Wokaun, A. (2006), Economic of Climate Policy and Collective Decision Making, Climatic Change, Vol.79, No.1-2, November 2006, pp.143-162.
Germond-Duret, C., Germond, B. (2006), Similarités dans la rhétorique, les effets et la pratique des interventions de développement et des interventions militaires humanitaires, Revue juridique et politique des Etats francophones, Vol.60, No.2, Avril-Juin 2006, pp.301-331.
She has also contributed to the series Papiers d'actualité/ Current Affairs in Perspective of the Foundation:
Climate Change Negotiations: Deal or No Deal?, 1/2011, January 2011.
Last Updated on Tuesday, 25 October 2016 22:09